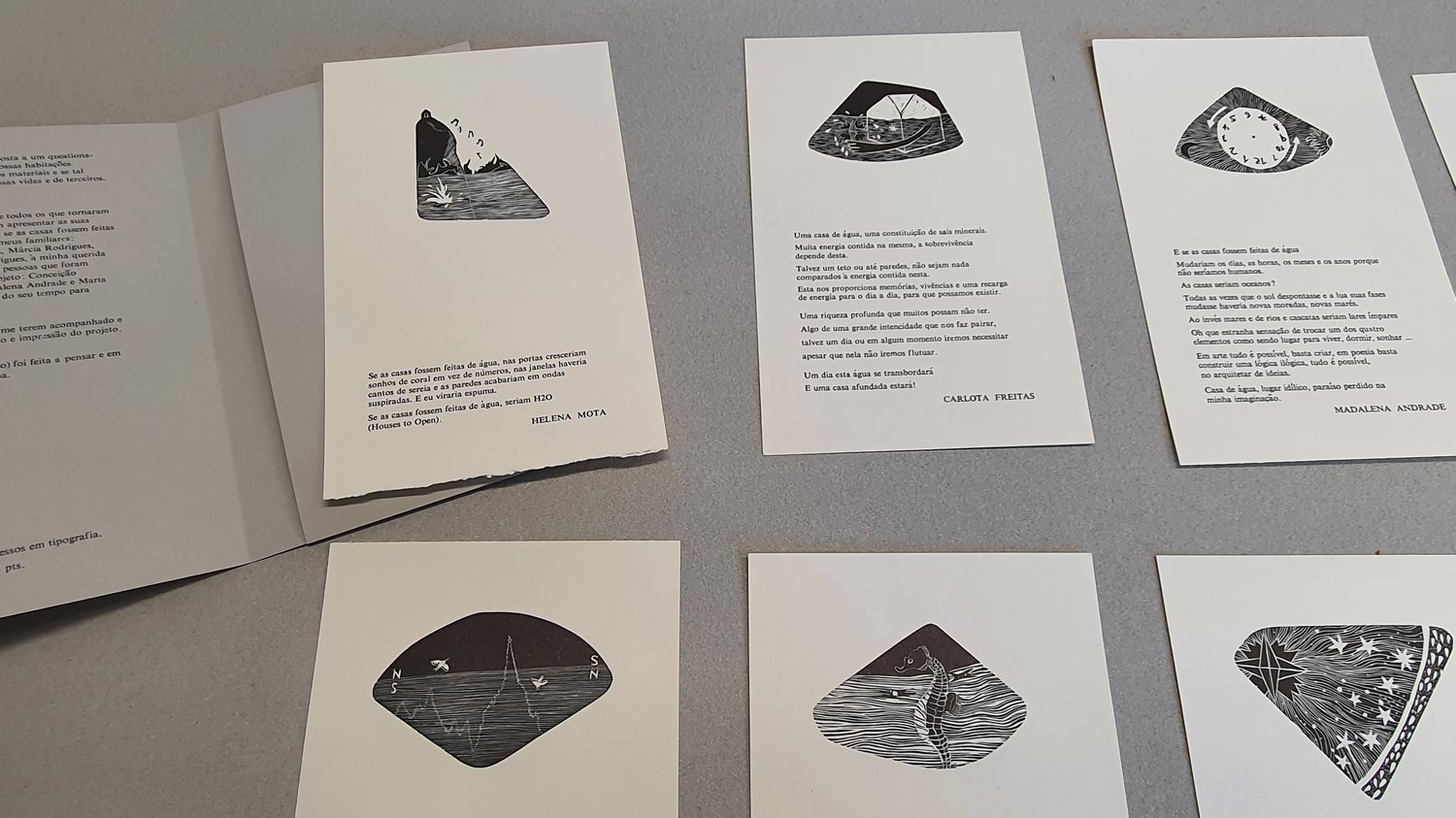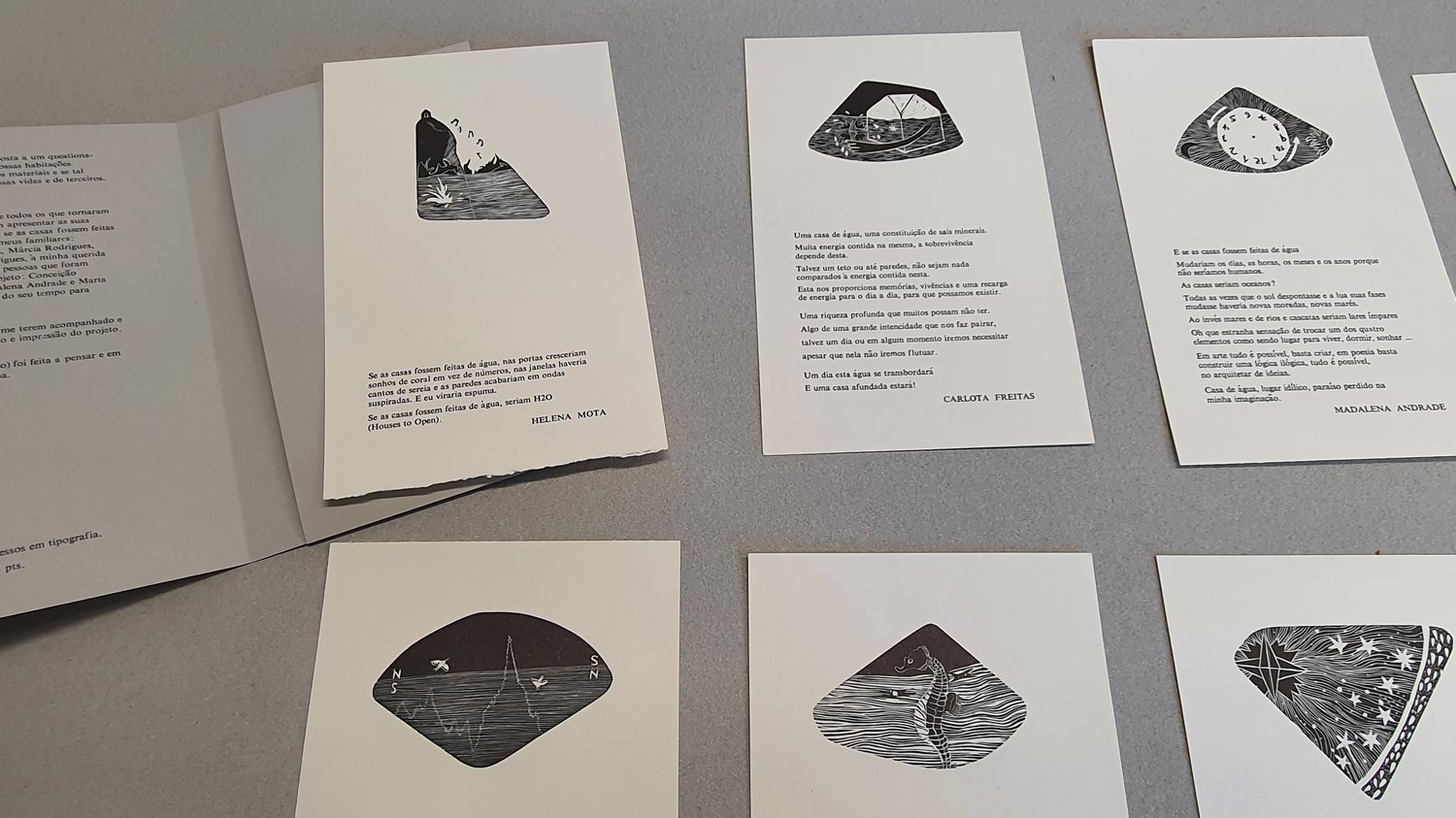 CASAS DE ÁGUA
€30.00
CASAS DE ÁGUA is a project printed in letterpress and with illustrations made in woodengraving that compiles 10 poems/texts that seek to answer the question "what if houses were made of water?"
Texts written in Portuguese.
Printed on Simili Japon
Edition of 20
Size - 11.5 x 17.7 cm
shipping rates may change depending on where I am living at the time.